Now that you know The Importance of Creating a Bucket List, it's time to begin working on one. Did you know that there are bucket list mobile apps? These tools are meant to keep you focused and keep your list in one central place. The top four bucket list apps available today are Soon, iWish, BUCKitDREAM, and Woovly. Learn more about each of these apps below.
Top 4 Bucket List Apps Available
Soon
is designed to help users keep track of everything they plan on doing (eventually). The app is a "social bucket list" and allows you to check off items that you've accomplished. You can also use it to see what is trending as popular or to search for new bucket list ideas ideas. A new feature is the "City" Function. This function allows you to plan trips and keep locations listed. You can also keep your bucket list organized by items like movies, podcasts, books, cities, and more. The app is currently free to download with no additional fees.
iWish
provides you with a series of resources helping you identify, design, and fulfill your dreams through a phased approach from beginning to end. The approach has six key focus areas: Discover, Dream, Plan, Visualize, Get motivated, and Achieve. These focus areas are designed to help you find inspirational ideas that match your dreams, plan and organize your lists with reminders, as well as stay motivated with daily quotes and a dream board. The app is currently free to download with no additional fees.
BUCKiTDREAM
's tag line is "Dream Bold. Dream Big". The app allows you to create dreams, share your bucket list, see others' lists, add to your to-do list, and post inspiring moments to share with friends and family. You will be able to watch a series of motivational videos, follow your friends and family, and review other goals for inspiration. The app is currently free to download with no additional fees
Woovly
is the ultimate app for all your Bucket List goals. So many things to do, and so little time. Gear up and get started with your list right away! With Woovly, discover new ideas, connect with people of similar interests, share your experiences, and inspire others with your accomplishments.. The app is currently free to download with no additional fees.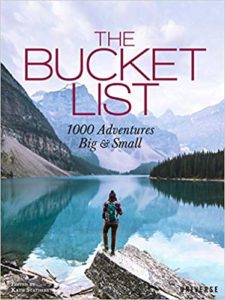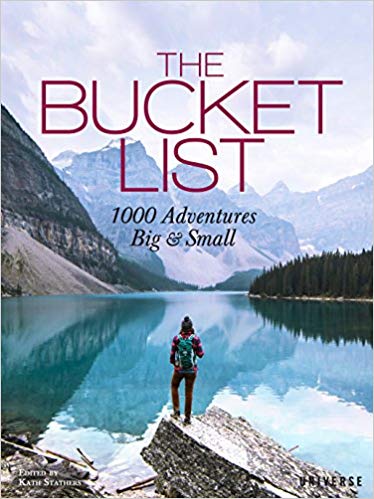 If you want additional help coming up with ideas once you have downloaded one of the apps above, check out The Bucket List: 1000 Adventures Big & Small by Kath Stathers. It provides both location-specific activities as well as things that can be done just about anywhere. It's a great place to start if you feel stuck or need inspiration.
There are many mobile apps available to help you create and accomplish your bucket list, so look around and find the right one for you. These bucket lists apps are relatively new to the market and you can expect to see more become available in the future.