Choosing gifts for someone with dementia or Alzheimer's can be challenging. This year we have put together a guide to help you select gift options suitable for your loved one at almost any stage of their illness; from medication management tools in the early stages to soothing fidget and sensory items for the later stages. We hope you find it useful!
Gifts for Daily Living
NEW – Hero Medication Dispenser, Manager, and Pill Organizer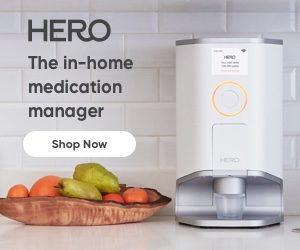 Hero sorts and dispenses doses at the push of a button with audible and visual reminders to help keep your loved one track, and an optional PIN password that keeps medications safe until it's time to take them. The app reminds you or your caregiver if you need a helping hand. You will also get an alert if you're low on pills. The optional Hero Fill service delivers medication directly to your door to help keep you from running out of prescriptions, over-the-counter medications and supplements and includes free delivery. Your Hero membership gives you peace of mind with an automatic pill dispenser that makes it simple and easy for your loved ones to take the right medication at the right time, every time. Free Shipping. Free Returns. 30-day Free Trial.
Inflatable Adult Bathtub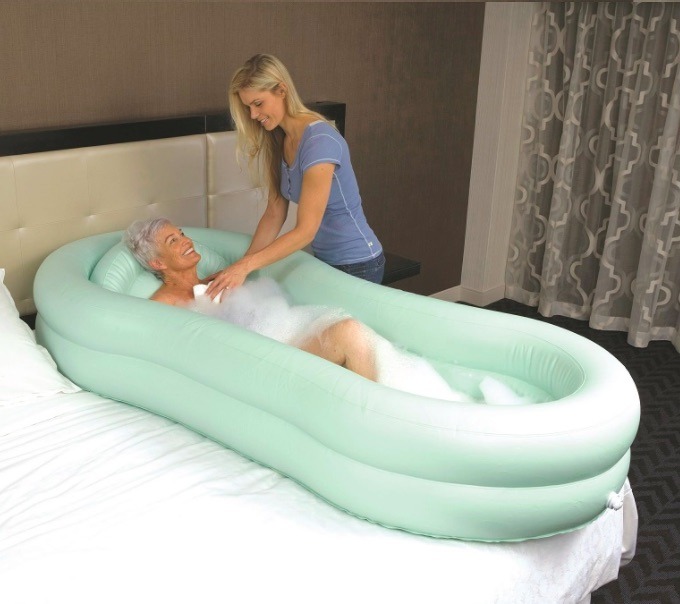 The EZ Bathe Inflatable Adult Bathtub helps caregivers provide a safe bathing experience for their loved ones. This easy-to-use full-body washing bain can be rolled under the individual, inflated, and then partially filled with water for a convenient bath in bed experience.
Accessories included are an inflatable pillow, a 25-foot reinforced drain hose with on/off valve, a 25-inch hose with a handheld shower, and a wet & dry vacuum used to inflate, deflate and dry the tub.
Cost: $345 - $420
Click Here to find out more.
Picture Phones: These simplified phones make it easier for anyone living with memory loss to connect to family and friends. When regular phones become too confusing or complicated, try switching out your loved one's phone with one that requires nothing more than the touch of a single button.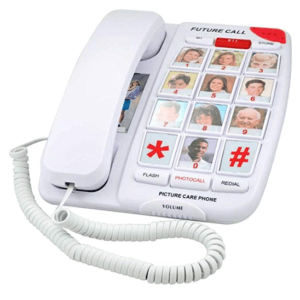 Pictures can be placed on each button
Ringer switch with Hi/Lo/Off
Bright LED lights for incoming calls
10 Two-touch or 10 one-touch memory keys
Red 911 emergency key
Cost: $30 - $40
Click Here to find out more.
Remote Controls: Specifically designed for seniors, these devices have large color-coded tactile buttons to make it easier for with memory issues to access their favorite channels.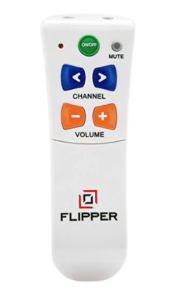 Easy to Navigate - With 6 buttons that are large and color coded, it's ideal users that are partially sighted or elderly. No more complex and clunky TV remotes.
Only takes 15 minutes to set up. The lock feature prevents anyone undoing all your hard work.
Eliminates Useless Channels - Save up to 30 channels so you don't have to wade through hundreds of channels you'll never watch.
Cost: $30 - $35
Click Here to find out more.
Unforgettable Day Clocks: Traditional clocks can be confusing, especially for the elderly, people with vision impairment or those struggling with dementia, memory loss, Alzheimer's, and other degenerative diseases. With simple displays, anyone can read the time, day of the week, and date on these clocks to help them keep track of time.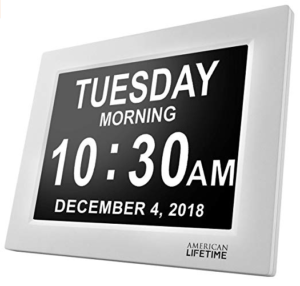 Battery Backup in case of power outage
Shows time of day (Morning, Afternoon, Night, Evening)
Includes Medical Reminders
Automatically Increases/Decreases Brightness
6+ Languages Included
Choice of 4 Alarm Modes
Cost: $45 - $55
Click Here to find out more.
Automatic Pill Dispensers: These devices keep drug doses locked away until the exact moment they need to be taken. Featuring a timer and alerts, they protect against mistaken or forgotten dosages while eliminating the need for constant refilling.
Lock and Key Feature Provides Overdose
Protection and Prevent Access to Medication Outside of Prescribed Times
Fully Automatic with a Lockable Lid and Precise Timed Access to Medication
Interchangeable Discs Gives the Ability to Dispense Alternative Treatment Protocols of Once to Six Times a Day
Cost: $60 - $70
Click Here to find out more.
Gifts to Reduce Anxiety and Stress
Weighted Blankets: Great for reducing stress by imitating the feeling of being held, these can make your loved one feel safe and secure.
Wide variety of weights to choose from.
Great for reducing stress by feeling like a warm embrace.
Aides in falling asleep.
Cost: $90 - $110
Click Here to find out more.
Companion Pets: With lifelike bodies that gently "breathe" when batteries are installed. These adorable furry friends bring comfort and companionship to those living with dementia. "As Alzheimer's disease progresses, the need to nurture, love and be loved increases." American Association of Geriatric Psychiatrists
Adoption Certificate Included
Collar with Pet Tag Attached
Grooming Brush Included
Multiple Cat and Dog Breeds
Cost: $30 - $40
Click Here to find out more.
Fidget Toys and Blankets: Restless hands can lead to increased anxiety. Twiddling and fidgeting provides a soothing sensation for those with Alzheimer's, dementia, or autism. The act of using their hands in a controlled way helps calm while simultaneously aiding manual dexterity and memory retention.
TwiddlePup
Helps retain fine motor skills
Soft-plastic orbit ball tethered on the inside.
Multi-colored wooden beads, textured ribbons, a sealed buckskin crackle pouch, and a Velcro pull patch to exercise hands and mind alike.
Ideal for home as well as memory care facilities.
Cost: $50 - $60
Click Here to find out more.
Memory Loss Fidget Pillow
Great for seniors with Alzheimer's or Dementia that need extra stimulation
Keeps hands busy and helps caregivers through the difficult times of the day
Lacing, buckling and zipping activities
Buttoned pocket, rings to clip favorite items and more!
Has an assortment of fabrics for tactile stimulation
Cost: $55 - $65
Click Here to find out more.
Nature Scenes: These DVDs are filled with relaxing imagery and soothing music to calm and relax. With various seasons and settings, there is something for everyone.
Features calming music
HD Nature scenes
Automatic looping feature
Breathtaking scenery
Six beautiful films are set to specially composed tracks from talented musician Denise Young
Cost: $15 - $20
Click Here to find out more.
Relaxing Underwater Scenes: These underwater scenes will take you on a dive to explore spectacular coral reefs and float with the turtles! Accompanied by peaceful music and the sound of ocean waves, this will help entertain and relax all ages.
HD Quality
One Hour long virtual diving experience
Filled with eye-catching creatures
Relaxing Music and Scenes
Cost: $5 - $10
Click Here to find out more.
Therapy Dolls: Studies show "doll therapy" can improve the wellbeing of dementia patients in a number of ways. Designed exclusively for dementia patients, this cherubic doll engages seniors by giving them an object of nurturing and affection.
Weighted (3 lbs) to provide therapeutic pressure
Eyes close when doll is "asleep" like a real baby (prevents agitation)
Natural lavender scent promotes relaxation
Removable clothing can be machine washed and even changed to different outfit
Cost: $40 - $45
Click Here to find out more information.
Gifts to Enjoy with Your Loved One
Reusable Water Painting: Aquapaint is a unique and reusable painting product for people with dementia. Simply paint water onto the sheets and watch the image appear. As the water dries the image will fade ready to be used time and again, lasting over 1 year with daily use. Each set comes with five different images that have been carefully selected to help start conversation when the painting is complete.
Simply paint water onto the canvas and watch the image magically appear
After each use the image will fade back to white to be fully reusable, lasting over 1 year with daily use
5 vibrant reminiscence images are suitable for people with visual impairment and to stimulate memories and conversation
Cost: $20 - $25
Click Here for more information.
Match the shapes: A great game specially designed for people with Dementia and Alzheimer's it can be both relaxing and also helps to stimulate the brain and aids in cognition.
Age Appropriate, Not Childish
Brightly Colored Tiles
Easy to follow instructions
Cost: $20 - $25
Click Here to find out more.
Expression Cards: This game includes a set of 48 laminated cue cards each with an expression missing one word along with the laminated answer cards. Designed for seniors with Dementia and Alzheimer's it is easy to play and helps create a sense of accomplishment as they complete each saying.
Easy to follow instructions
Fun to play
Great for all stages of Dementia/Alzheimer's
Cost: $20 - $25
Click Here to find out more.
Painting Books: Brush water over the stylish illustrations to see vibrant colors magically appear, revealing the Snow Queen's ice palace, a ride across the night sky, a tangled forest and more.
An enchanting retelling of Hans Christian Andersen's The Snow Queen.
Fifteen Pages of intricate black and white scenes to paint.
Fold-out back cover prevents colors running onto the page beneath.
Cost: $10 - $15
Click Here to find out more.
Reminiscence Cards: This activity has been designed to spark conversation around some most-loved memories. 
Timeslide images are a great tool to spark memories and conversation
Each reminiscence pack contains all the information you need to run a reminiscence session in a group or one to one without any training
Reminiscence activities can be a great way to learn more about someone's life and build stronger relationships
Cost: $17 - $20
Click Here for more information
Ungame for Seniors: Take seniors down memory lane with the non-competitive game that encourages conversation and communication. A fun ice-breaker or lead-in to a serious exchange of thoughts, feelings, and ideas.
Use deck #1 as icebreakers, getting acquainted, fun and laughter
Use deck # 2 to share feelings, talk about values and relate experiences.
Large print for easier game play. Includes 140 cards. For 2 to 8 people.
Cost: $15 - $20
Click Here for more information.