Today, there are close to 350,000 professional home caregivers (health aides or homemakers) providing hands-on and hands-off personal care to older and infirmed Americans. These home caregivers service a portion of the 89% of people age 50 and older that prefer to remain in their homes indefinitely as they age.
What Care is Provided by Home Caregivers?
Home care focuses on helping seniors with day-to-day activities for general life maintenance, including:
Companionship
Personal Services
Alzheimer's or Other Dementia Care
Transitional Care Services
Hospice Support
Licensed home health aides provide hands-on personal care, but not medical care. On the other hand, licensed homemakers provide hands-off care. such as helping with cooking and running errands. Often referred to as "Personal Care Assistants", this type of professional care will range in cost by location, services required, time of day, and many other factors.
Find Trusted Caregivers for Your Loved Ones
Caring Village has teamed up with Care.com to provide the easiest way to find the right caregivers for you or your loved one. The in-home care service directory is absolutely free to use and is searchable by senior care experience, qualifications, location, and more. All caregivers complete annual background checks since safety and peace of mind are very important to us.
How It Works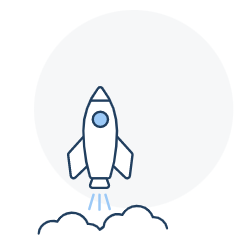 Sign Up
Use Promo Code JOINCARE20 to save 20% off a Premium Membership.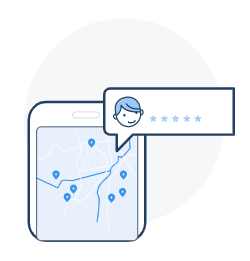 Connect
Review caregiver profiles and message candidates who fit your needs.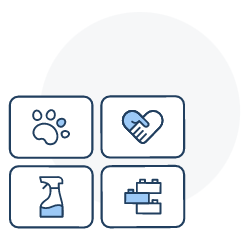 Find a Match
Conduct interviews, check references and hire the one that works for you.
How Much Does a Home Caregiver Cost?
The average hourly cost of one home health aide is $21, according to Mass Mutual. A regular 40-hour a week support schedule would bring that total to about $840 per week, $3,360 a month, and $40,320 a year.
Across the country in metropolitan areas, the cost can, on average, reach more than $30. At that rate, the annual cost can reach $62,400. In non-metropolitan areas, the average hourly cost can reach more than $50 in some instances, which is an annual cost of $104,000. The state-to-state and city-to-city fluctuation of cost is very important to research for your particular area.
A homemaker's average national cost is $1 less than a health aide at $20. In some instances, in-home care could include both a homemaker and a health aide, which at the average cost for full-time care is more than $80,000 a year. These costs do not yet include medical care, medication, walking aids, home renovations, and general supplies.
Breaking Down the at-Home Caregiver Cost
The nationwide breakdown of costs will vary based on many factors. With that said, there are several ways that you can breakdown your costs: hourly, daily and overnight. This simple breakdown (described below) of home care costs will help you determine the right balance for you and your aging loved one.
For example, you may determine 24/7 care is needed but how could you break that out based on cost and time? If you or other family caregivers live with your aging parent, you could (if able) take on the evening and morning duties and have an at-home caregiver provide support during the normal business hours (or based on important hours in your schedule). An alternative is having daily support or as-needed overnight help.
You are not alone in having to navigate an emotionally, physically and mentally challenging topic. It's important to understand what options you have, to try out several scenarios, be OK with having to change and try them out. To guide you along, we have listed out the three primary ways to breakdown your at-home caregiver costs:
Hourly Rates: Determine what hours you will need direct help. Keep in mind that it doesn't have to be only 9 AM to 5 PM. The hourly needs can vary in early morning, evening or nighttime hours. This is a good way to test out the at-home service and start to build out your daily and weekly schedule. For many home care agencies, you will likely have to commit to at least 2 (or 4) hours in order for their service to schedule and coordinate their staff.
Daily Rates: This is a straight-forward option to have around-the-clock care for your aging parent. The daily rate will vary based on specialization required and the area you live. Having a daily cost keeps the finances simple as you will always know what to anticipate the cost to be instead of the hours varying per week impacting the overall cost.
Overnight Rates: Those in need of overnight caregiving are typically older adults who need assistance from a professional at night because they either get up too many times to go the bathroom and need help with that or have degenerative conditions such as Alzheimer's or dementia and may wander off into the night. The support offered is to provide safety throughout the entire night which can be a significant relief to you (you need sleep too!).
What Can Impact the Cost for a Home Caregiver?
There are numerous factors that can impact costs associated with contracting home caregivers. The following are the most common:
The time of day: Providing services in the evenings, weekends, and holidays can increase the hourly rate charged.
Additional services provided: If extra services are provided beyond the scope of work, the hourly rate may increase.
Additional events: If there are additional events outside of the typical day-to-day activities that the caregiver must attend the hourly rate may increase.
Change in location: If the location of the in-home care changes (to a different home or event location) the hourly rate may increase.
The cost of a home caregiver will vary from state to state and by services needed. After reading this article think about the following:
What services will your parent or loved one need as they get older?
What is the budget for home care?
How much of the day/week will he/she need home care?
Answer these questions and use the information above to estimate the cost of a home caregiver. With this information, you are prepared to make the necessary decisions about what type of care your parent or loved one will need.
The Median Cost of Care
A survey in 2019 by Genworth based on 44 hours a day, 5 days a week, shows the median for each state, as well as the national average, below is a table for median prices for In-Home Care. You can see the entire report here.
State
HomeMaker Services
Home Health Aide
National Average
$22.50 Hourly
$141 Daily
$4,290 Monthly
$51,480 Annually
$26.00 Hourly
$144 Daily
$4,385 Monthly
$52,624 Annually
Alabama
$17.80 Hourly
$112 Daily
$3,394 Monthly
$40,726 Annually
$18.00 Hourly
$113 Daily
$3,432 Monthly
$41,184 Annually
Alaska
$29.48 Hourly
$185 Daily
$5,621 Monthly
$67,450 Annually
$29.98 Hourly
$188 Daily
$5,716 Monthly
$68,594 Annually
Arizona
$25.00 Hourly
$157 Daily
$4,767 Monthly
$57,200 Annually
$25.00 Hourly
$157 Daily
$4,767 Monthly
$57,200 Annually
Arkansas
$19.00 Hourly
$119 Daily
$3,623 Monthly
$43,472 Annually
$19.00 Hourly
$119 Daily
$3,623 Monthly
$43,472 Annually
California
$27.98 Hourly
$175 Daily
$5,335 Monthly
$64,018 Annually
$28.00 Hourly
$176 Daily
$5,339 Monthly
$64,064 Annually
Colorado
$26.00 Hourly
$163 Daily
$4,957 Monthly
$59,488 Annually
$26.00 Hourly
$163 Daily
$4,957 Monthly
$59,488 Annually
Connecticut
$22.00 Hourly
$138 Daily
$4,195 Monthly
$50,336 Annually
$24.00 Hourly
$150 Daily
$4,576 Monthly
$54,912 Annually
Delaware
$24.50 Hourly
$154 Daily
$4,671 Monthly
$56,056 Annually
$24.50 Hourly
$154 Daily
$4,671 Monthly
$56,056 Annually
District of Columbia
$27.50 Hourly
$172 Daily
$5,243 Monthly
$62,920 Annually
$27.50 Hourly
$172 Daily
$5,243 Monthly
$62,920 Annually
Florida
$21.00 Hourly
$132 Daily
$4,004 Monthly
$48,048 Annually
$22.00 Hourly
$138 Daily
$4,195 Monthly
$50,336 Annually
Georgia
$20.00 Hourly
$125 Daily
$3,813 Monthly
$45,760 Annually
$20.50 Hourly
$129 Daily
$3,909 Monthly
$46,904 Annually
Hawaii
$26.75 Hourly
$168 Daily
$5,100 Monthly
$61,204 Annually
$27.38 Hourly
$172 Daily
$5,220 Monthly
$62,645 Annually
Idaho
$22.00 Hourly
$138 Daily
$4,195 Monthly
$50,336 Annually
$22.50 Hourly
$141 Daily
$4,290 Monthly
$51,480 Annually
Illinois
$23.50 Hourly
$147 Daily
$4,481 Monthly
$53,768 Annually
$24.00 Hourly
$150 Daily
$4,576 Monthly
$54,912 Annually
Indiana
$22.73 Hourly
$142 Daily
$4,334 Monthly
$52,006 Annually
$23.00 Hourly
$144 Daily
$4,385 Monthly
$52,624 Annually
Iowa
$25.00 Hourly
$157 Daily
$4,767 Monthly
$57,200 Annually
$25.00 Hourly
$157 Daily
$4,767 Monthly
$57,200 Annually
Kansas
$21.00 Hourly
$132 Daily
$4,004 Monthly
$48,048 Annually
$22.00 Hourly
$138 Daily
$4,195 Monthly
$50,336 Annually
Kentucky
$20.00 Hourly
$125 Daily
$3,813 Monthly
$45,760 Annually
$20.00 Hourly
$125 Daily
$3,813 Monthly
$45,760 Annually
Louisiana
$16.88 Hourly
$106 Daily
$3,218 Monthly
$38,621 Annually
$17.00 Hourly
$107 Daily
$3,241 Monthly
$38,896 Annually
Maine
$26.84 Hourly
$168 Daily
$5,117 Monthly
$61,410 Annually
$26.84 Hourly
$168 Daily
$5,117 Monthly
$61,410 Annually
Maryland
$23.50 Hourly
$147 Daily
$4,481 Monthly
$53,768 Annually
$24.00 Hourly
$150 Daily
$4,576 Monthly
$54,912 Annually
Massachusetts
$27.20 Hourly
$171 Daily
$5,186 Monthly
$62,234 Annually
$27.50 Hourly
$172 Daily
$5,243 Monthly
$62,920 Annually
Michigan
$23.00 Hourly
$144 Daily
$4,385 Monthly
$52,624 Annually
$23.50 Hourly
$147 Daily
$4,481 Monthly
$53,768 Annually
Minnesota
$29.00 Hourly
$182 Daily
$5,529 Monthly
$66,352 Annually
$30.50 Hourly
$191 Daily
$5,815 Monthly
$69,784 Annually
Mississippi
$18.00 Hourly
$113 Daily
$3,432 Monthly
$41,184 Annually
$18.50 Hourly
$116 Daily
$3,527 Monthly
$42,328 Annually
Missouri
$22.00 Hourly
$138 Daily
$4,195 Monthly
$50,336 Annually
$22.00 Hourly
$138 Daily
$4,195 Monthly
$50,336 Annually
Montana
$24.00 Hourly
$150 Daily
$4,576 Monthly
$54,912 Annually
$24.00 Hourly
$150 Daily
$4,576 Monthly
$54,912 Annually
Nebraska
$24.50 Hourly
$154 Daily
$4,671 Monthly
$56,056 Annually
$26.00 Hourly
$163 Daily
$4,957 Monthly
$59,488 Annually
Nevada
$22.50 Hourly
$141 Daily
$4,290 Monthly
$51,480 Annually
$22.50 Hourly
$141 Daily
$4,290 Monthly
$51,480 Annually
New Hampshire
$27.50 Hourly
$172 Daily
$5,243 Monthly
$62,920 Annually
$28.25 Hourly
$177 Daily
$5,386 Monthly
$64,636 Annually
New Jersey
$25.00 Hourly
$157 Daily
$4,767 Monthly
$57,200 Annually
$25.00 Hourly
$157 Daily
$4,767 Monthly
$57,200 Annually
New Mexico
$22.50 Hourly
$141 Daily
$4,290 Monthly
$51,480 Annually
$22.50 Hourly
$141 Daily
$4,290 Monthly
$51,480 Annually
New York
$25.00 Hourly
$157 Daily
$4,767 Monthly
$57,200 Annually
$26.00 Hourly
$163 Daily
$4,957 Monthly
$59,488 Annually
North Carolina
$20.00 Hourly
$125 Daily
$3,813 Monthly
$45,760 Annually
$20.00 Hourly
$125 Daily
$3,813 Monthly
$45,760 Annually
North Dakota
$27.00 Hourly
$169 Daily
$5,148 Monthly
$61,776 Annually
$27.96 Hourly
$175 Daily
$5,331 Monthly
$63,972 Annually
Ohio
$22.50 Hourly
$141 Daily
$4,290 Monthly
$51,480 Annually
$23.00 Hourly
$144 Daily
$4,385 Monthly
$52,624 Annually
Oklahoma
$22.00 Hourly
$138 Daily
$4,195 Monthly
$50,336 Annually
$22.25 Hourly
$139 Daily
$4,242 Monthly
$50,908 Annually
Oregon
$27.00 Hourly
$169 Daily
$5,148 Monthly
$61,776 Annually
$28.00 Hourly
$176 Daily
$5,339 Monthly
$64,064 Annually
Pennsylvania
$23.00 Hourly
$144 Daily
$4,385 Monthly
$52,624 Annually
$23.50 Hourly
$147 Daily
$4,481 Monthly
$53,768 Annually
Rhode Island
$27.00 Hourly
$169 Daily
$5,148 Monthly
$61,776 Annually
$27.00 Hourly
$169 Daily
$5,148 Monthly
$61,776 Annually
South Carolina
$20.00 Hourly
$125 Daily
$3,813 Monthly
$45,760 Annually
$20.98 Hourly
$132 Daily
$4,000 Monthly
$48,002 Annually
South Dakota
$28.00 Hourly
$176 Daily
$5,339 Monthly
$64,064 Annually
$28.00 Hourly
$176 Daily
$5,339 Monthly
$64,064 Annually
Tennessee
$20.00 Hourly
$125 Daily
$3,813 Monthly
$45,760 Annually
$20.41 Hourly
$128 Daily
$3,892 Monthly
$46,698 Annually
Texas
$20.75 Hourly
$130 Daily
$3,956 Monthly
$47,476 Annually
$21.00 Hourly
$132 Daily
$4,004 Monthly
$48,048 Annually
Utah
$24.00 Hourly
$150 Daily
$4,576 Monthly
$54,912 Annually
$24.00 Hourly
$150 Daily
$4,576 Monthly
$54,912 Annually
Vermont
$27.25 Hourly
$171 Daily
$5,196 Monthly
$62,348 Annually
$27.25 Hourly
$171 Daily
$5,196 Monthly
$62,348 Annually
Virginia
$22.00 Hourly
$138 Daily
$4,195 Monthly
$50,336 Annually
$22.98 Hourly
$144 Daily
$4,382 Monthly
$52,578 Annually
Washington
$30.00 Hourly
$188 Daily
$5,720 Monthly
$68,640 Annually
$30.50 Hourly
$191 Daily
$5,815 Monthly
$69,784 Annually
West Virginia
$18.00 Hourly
$113 Daily
$3,432 Monthly
$41,184 Annually
$18.00 Hourly
$113 Daily
$3,432 Monthly
$41,184 Annually
Wisconsin
$25.00 Hourly
$157 Daily
$4,767 Monthly
$57,200 Annually
$25.00 Hourly
$157 Daily
$4,767 Monthly
$57,200 Annually
Wyoming
$28.00 Hourly
$176 Daily
$5,339 Monthly
$64,064 Annually
$28.24 Hourly
$177 Daily
$5,384 Monthly
$64,613 Annually