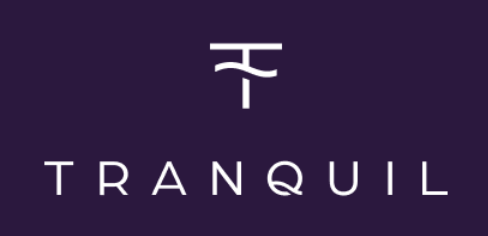 Tranquil created a luxury-style watch that provides a sense of empowerment when wearing this GPS technology. The watch comes in 4 different colors (black, silver/black, rose gold, and silver/sand). The face of the watch is indistinguishable from a high-end luxury watch. The price will get your attention starting at $749.95. It is priced based on the luxury style, GPS technology, and high-end features (7-day battery life+, water protection).
The technology and design are what distinguish Tranquil from other products. It is designed with the user in mind and if that is your aging loved one, then take a deeper dive into this device:
The purposeful mission of the watch and why it was created is rooted in a passion and personal experience of an older loved one with Dementia
The watch fits comfortably on your wrist with the ability to lock it on if needed
The battery life is true to advertising lasting an entire week
The assembly and instructions for setting up your watch are as simple as can be with a QR code taking you to instructional videos and step-by-step instructions
The app for Tranquil is designed to offer specific functions and support (i.e. map tracking, battery life, notifications, etc.

 
The GPS Tracking Watch has additional safety features that are important to highlight:
SOS Button: When placing an SOS call the Tranquil watch will go from the first emergency contact down. Its intelligent programming ensures that it does not stop on a voicemail, rather it will move to the next point of contact (POC).
2-Way Calling with Auto-Answer: This powerful feature permits calling to/from the device itself.
Safe Zones: You can establish virtual boundaries creating a safe zone where your aging adult can be and if they cross the boundary you will receive an alert. This safety feature can give you some peace of mind as you do not have to constantly check the map.
What We Love About Tranquil:
The watch looks custom-made and does not look like a GPS tracker
The material is manufactured in Finland and is a quality product
The real-time map is easy to monitor and provides detailed information on the whereabouts
The customer service team is fast to respond and able to push out adjustments to the watch itself
The battery life lasts as expected with a week's worth of power
From the Tranquil CEO:

Tell me the 'why' behind the Tranquil GPS Tracking Watch


When my late grandmother was diagnosed with dementia, I struggled to find any medical alert systems or tracking devices that actually worked and looked good enough for her to want to wear it!
If you want the best car, purse or TV, you know where to buy and the brands to trust, but when it comes to the best technology to care for your older loved ones, it just doesn't exist... until now!
We combined a stylish design with world-leading technology to create a GPS tracking and safety watch that sets the bar of quality, function and design. It performs better and looks better than anything else on the market.
If you're the kind of person who loves your parents and wants the best to care for them, like they cared for you, then the Tranquil watch was created for you.
What can we expect in the future?


Additional features and accessories for the watch to help your older loved ones live independently, in their own homes, for as long as possible.
What makes your watch unique?
Battery life: the device will last 7+ days with the location updating regularly, this is longer than any other GPS tracker for people in the USA, as it uses special network technology to reduce power consumption.


Benefit: If you have to ensure a GPS tracker is charged daily, this means it's unlikely to be a useful solution to keep a loved one safe, as someone has to go round their house every 12-24 hours. This could leave the wearer is left in a vulnerable position when the battery dies.
The Tranquil watch eradicates this problem by lasting long enough to relax between family or carer visits, knowing the battery is much less likely to die
Look & feel: The elegant, stylish and discrete design and leather strap means the Tranquil watch looks like a smart, dress watch, that others would not know is a GPS and safety device unless they're told.
Available in 4 different color finishes, there's guaranteed to be a design which appeals to your loved one, regardless of their gender or taste.
Benefit: Your loved one is much more likely to want to wear it, and will likely do so with pride.
Most GPS tracking devices are stigmatizing and look like a safety device, meaning many people are unwilling to embrace them.
If your loved one takes pride in their appearance or is proud of their independence, then they can do so whilst staying safe, with the tranquil watch.
The bottom line is, if your loved one does not want to or refuses to wear the device, then it's useless. The Tranquil watch's design makes it much more likely they'll adopt wearing and using it.
Waterproofness: The Tranquil watch is fully waterproof to an IP67 rating, this means it can be worn in the bath, shower or pool and not be water damaged.
Benefit: Many people who would use the Tranquil watch are likely to have routines they like to stick to, introducing the need to remove a watch before showering, bathing or swimming could be difficult and is unlikely to be remembered, again rendering watches that are not waterproof, useless.
The Tranquil watch is fully waterproof means you don't need to worry about them damaging the device if they forget to remove it before showering. They can enjoy their usual daily lifestyle without needing to remember to take the watch off before any activity involving water.
This also means you'll likely save money on unnecessary replacements due to water damage, as this is no longer a concern.
Locking Strap (Optional)

: The Tranquil Watch has an optional locking strap which can be selected during the checkout process.
Benefit: This means your loved one is more likely to be wearing the watch when they go missing, and less likely to remove, discard or lose the watch. This saves money on losses and increases their safety by ensuring the watch is always secured to their wrist.
Also, as the watch is waterproof, you can leave the locking strap on their wrist when they shower or bathe.