Find Senior Housing Options Near You.
Looking for the Best Senior Housing? Caring Village Can Help.

Looking for housing for your aging loved one? Caring Village makes it easy with our free housing service directory, which can provide you with options based on your location and give you the opportunity to talk to a live person to discuss those options in detail. When it comes to finding the right type of housing for your loved one, it is important to explore all of your options.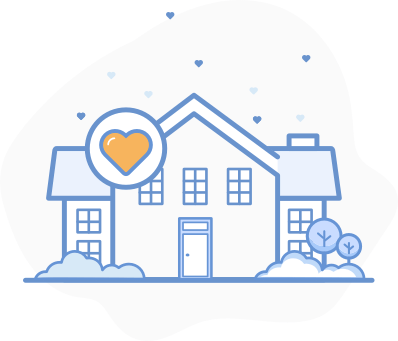 An assisted living facility (or home) can offer a wide range of 24/7 support. Some of the common services provided include: laundry, housing, transportation, meals, recreational activities, assistance with activities of daily living (ADLs), and even some nursing care.

Independent Living Communities
Independent living communities are exclusive for older adults and typically offer a friendly, social environment, including recreational activities and other general services. The residents usually are in overall good health so the staff are not providing any additional care or supervision.

In nursing homes, older adults are given around-the-clock care by licensed, skilled nursing staff to fulfill their basic care needs. In addition, there are trained speech, occupational, and physical therapists who support the residents in a variety of ways.

Hospice residential care options provide care for those with a terminal illness who need trained, skilled staff to care for them. Those who need hospice care will receive 24-hour nursing care and support from staff specifically trained in hospice care.

Continuing Care Retirement Communities (CCRC)
While most retirement communities only offer independent or assisted living, CCRC's provide residents with a continuum of care. They include independent living, assisted living, and memory care facilities.

Memory care residential facilities are designed to support older adults with Alzheimer's, Dementia, and other forms of memory issues. These units provide 24-hour supervised care, often within an assisted living home.

Similar to assisted living facilities are care homes, which are also known as board and care homes or residential care homes. While residents at care homes receive assistance with ADL's, they do not receive skilled nursing or medical care. Typically this option is good for those aging adults who prefer a more intimate setting.